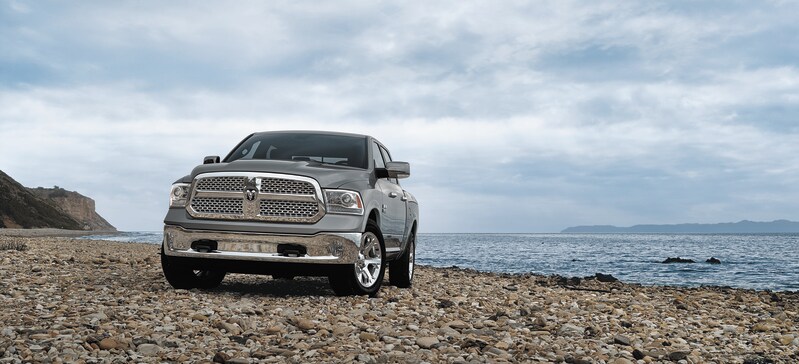 Service Your Diesel Vehicle in Eaton, OH
Have a Diesel Engine Truck, Van, SUV, or Car? Our Service Center Can Bring You the Service Necessary to Keep it Running at Peak Levels for Much Longer
When you are the proud owner of a diesel-powered model that is prepared to handle more adventures with confidence and poise, the service center at SVG Chrysler Dodge Jeep RAM in Eaton, OH is a great place to visit. Here, we have staff members who are trained to handle the ins-and-outs of diesel engines and can ensure all drivers will be able to get their cars serviced by professionals.
With a diesel-engine it is incredibly important to give it the best service and maintenance possible to keep it performing at its peak levels for much longer. With the best service and maintenance around, drivers of all types throughout the Middletown, OH and Miamisburg areas will be able to their diesel-powered models running great for years to come.
What Types of Service Can Our Staff Members Offer?
When you decide to schedule your next appointment to have your engine serviced, our dealership is certainly the place to visit. What really makes our dealership unique with what we can offer is that we can handle routine services or more labor-intensive visits. Our staff members want to help every driver get the help necessary and make ever drive much more unique.
Our staff can:
Give your engine a routine tune-up (refill fluids and clean the engine)
Repair the important and delicate parts and aspects of your diesel-engine
We can diagnose the problems in your engine whether it is something mechanical or electrical
In the worst-case scenario, our staff members can also tear-down, clean, replace the inner-workings of your engine or even replace the entire engine if necessary
Drivers from all over the Richmond, IN area will really love everything that we can offer when it comes time to have their diesel engine repaired and here at SVG Chrysler Dodge Jeep RAM our service center is ready to help! Make your next appointment today or visit our service center when it comes time to have your engine serviced by trained professionals. See you soon!