The Jeep Gladiator is predicted to change the game for used vehicle values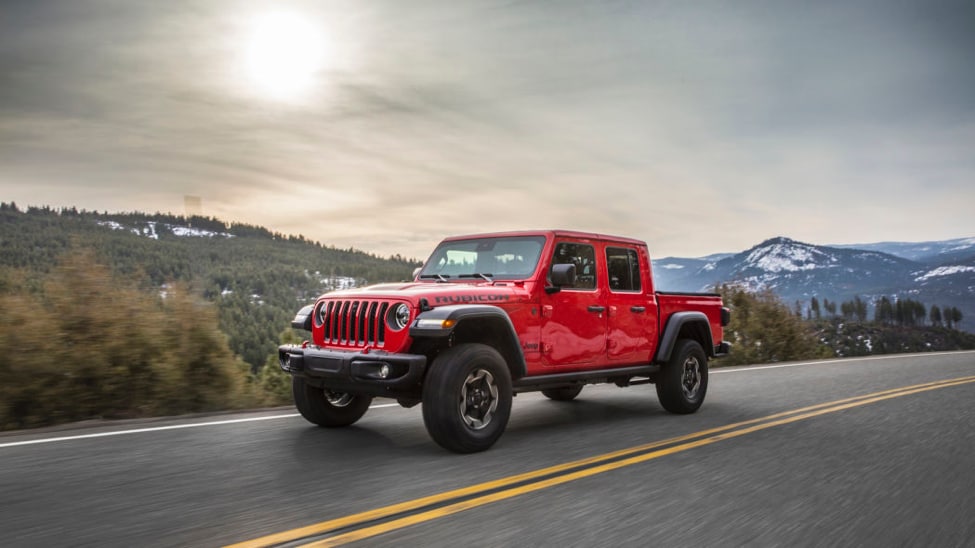 Automotive industry experts are predicting something virtually unheard of. The Gladiator is poised to rock the world not only by being rugged and versatile, but also by retaining 90% of its purchase value after 2 years of leasing or ownership. On average, vehicles in the U.S. depreciate by 30% at the end of 24 months. This varies from model to model among all manufacturers, and can even be much higher than 30%.

What does this mean to you as a buyer? It means that if you've wanted a new vehicle, the Gladiator will be an excellent investment. If you purchase, you can do so knowing that you're not going to lose a significant amount of value over the course of ownership. For those who choose to lease their vehicles, you're going to win, too. Lease payments are roughly calculated on the difference between the purchase price (say for example, $40,000), and the vehicle's estimated value when you turn it back in (known as a residual value, and in our example, let's say $28,000 - a 30% depreciation rate). In our example, your lease payments (not including fees, taxes, or down payment) would be calculated by subtracting the residual value from the purchase price, and dividing it by 24 (or however many months you choose to lease the vehicle). That would make the payment approximately $500 a month.

With the Gladiator being predicted to maintain an extremely high resale value, that means leases should be extremely affordable. If the purchase price of a very well-equipped Gladiator is $50,000, and the residual value is $45,000, your monthly payments (excluding any down payment, taxes, fees, etc.) would be approximately $200 a month! A base level Gladiator will have an MSRP of just $33,545. Using this number, your lease payment could possibly be as low as $139 per month (not including taxes, registration, license or other fees). Putting a large down payment on your lease could reduce this number even further.

What are you waiting for? Call SVG Chrysler Dodge Jeep Ram to order your new Gladiator today! 937-548-7643! Hurry though, the Launch Edition Gladiators have all sold out already! Get in line before it's too late to take advantage of this fantastic deal.
*this article is written based on information, opinions, and projections made by various auto industry experts including professionals from the Fiat Chrysler corporation through May, 2019. This information should not be used or construed as financial planning advice. Buyers must have approved credit to purchase or lease a vehicle. Manufacturer incentives, credit ratings, down payments, fees and other circumstances will affect your payment.